Extended Schools
Extended Schools Timetable Autumn 2019
Cooking Club
Our Cooking Classroom is now open for business! Mrs Griffin runs a Cooking Club each Thursday evening with a group of 15 KS2 pupils. They will be making a variety of recipes whilst learning and developing a range of new skills.
Tag Rugby
The children in KS2 have the opportunity to take part in Tag Rugby sessions with Mr Williams and Mr McTiernan. This often leads to taking part in competitions.
Dance
Dance at St Edward's has been a hugely popular after school club in the last few years. The children have had many achievements including performing at Middlesbrough Theatre, taking part in various competitions and opening the Middlesbrough games. The sessions are led by Sophie Gordon and are currently taking place during the school day. The children learn a variety of dance styles including tap and gymnastics. Each year group will have the opportunity to take part in sessions at some point in the year.
Children's University
We are very proud of our participation in the Children's University.
It's part of a national initiative run by social enterprise Iron Guidance, in partnership with Middlesbrough Council and Teesside University, with a firm focus on rewarding participation and encouraging engagement with learning.
The Children's University works closely with schools and local organisations, delivering education and activities for children aged from 4 to 14.
Participating children mark their achievements by collecting stamps in a passport, working towards certificates and their very own graduation ceremony.
The passports can be used at after school clubs, visitor and leisure attractions and a range of other clubs and activities – and not just in Middlesbrough, but around the county, collecting hours of learning wherever they see the Children's University logo.
Former Disney studio chief and Warner Brothers Feature Animation president Max Howard, a recent recipient of an honorary doctorate Teesside University in recognition of his services to the animation industry, has also joined the Children's University as chancellor.
To find out more, visit the Middlesbrough Children's University Facebook page and click 'like' to see updates, photographs and news of upcoming activities and events.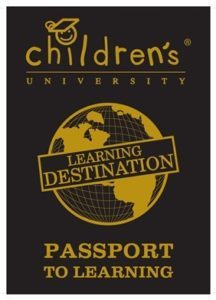 Breakfast Multi Sports Club
On Mondays and Tuesdays from 8:00am children have the opportunity to take part in a multi sports club with Mr McTiernan. If your are free, please feel free to come along and join in.
School Choir
Our school choir, led by Miss Keeley, have had some amazing achievements in the last few years.