W

E

L

C

O

M

E
T

O

Y

E

A

R

TWO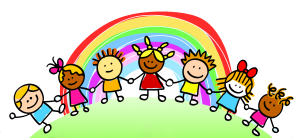 A very warm welcome to our Year Two page. We hope you will enjoy visiting our web page.  Here you will find information relating to curriculum coverage and events.  You will also extra receive information throughout each term via newsletters and parent's consultation evenings.  If you require any further information, please do not hesitate to pop in and see us anytime.
Many thanks,
Mrs Harris-Matthews and Miss Melvin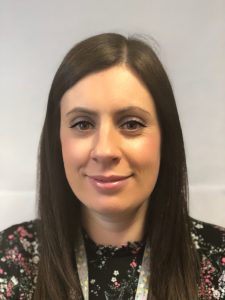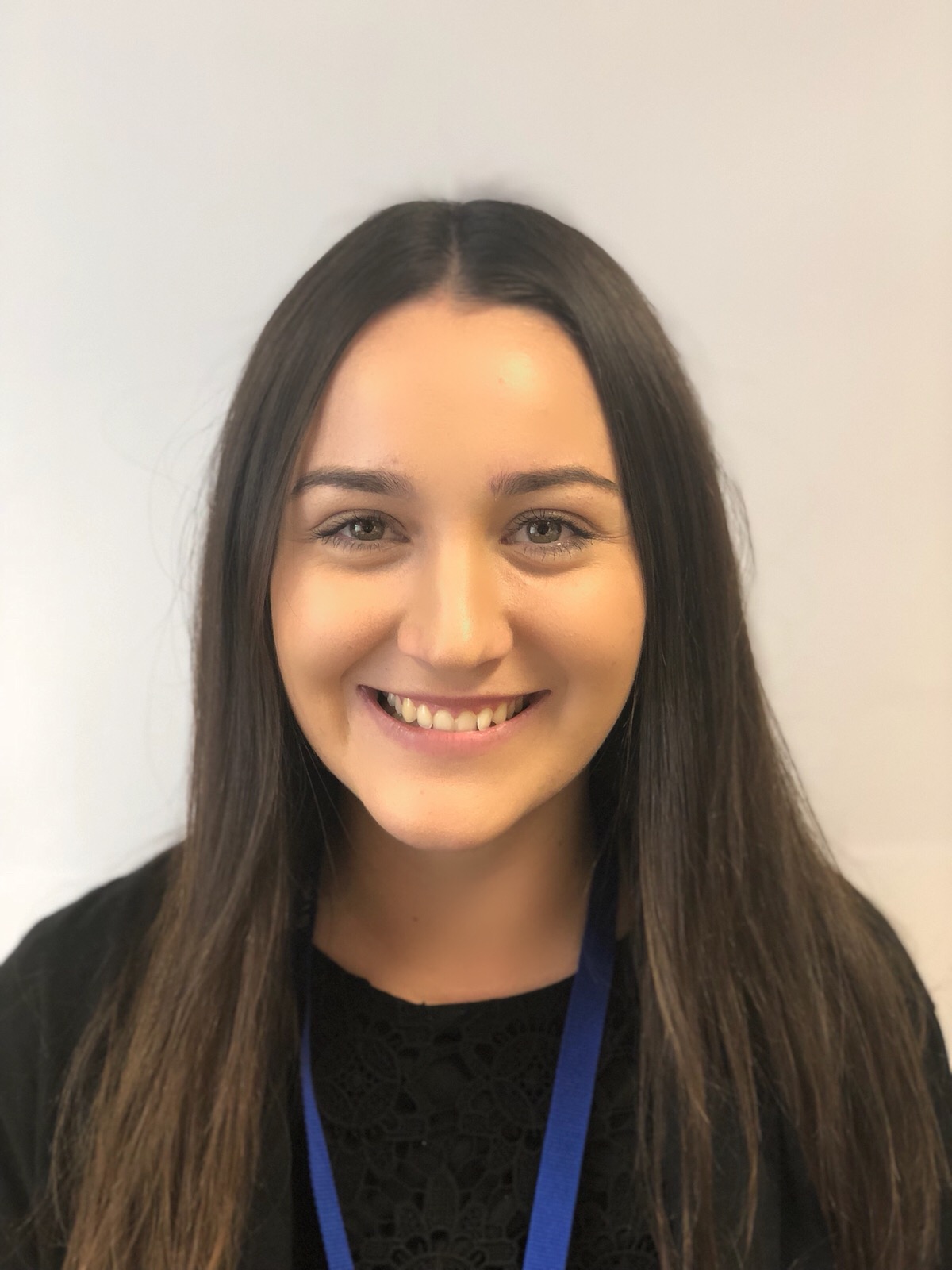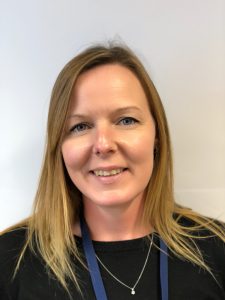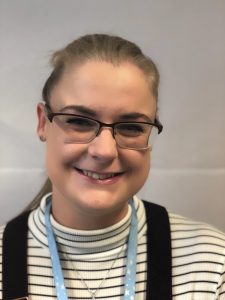 Our teaching assistants are Mrs Stevenson and Miss Davies.
AUTUMN TERM
Physical Education
Please ensure your child arrives at school every Wednesday and Friday morning wearing their P.E. kit. These lessons will be covered by your child's class teacher.
Please make sure your child has a full PE kit: navy shorts, a white t- shirt and plimsolls. Now that we are entering into the winter months, an outdoor PE kit is required. Navy jogging bottoms, navy jumper/jacket and trainers. Please make sure all items of clothing are labelled to avoid any confusion!
English
We started English in Year 2 focusing on at a book called Supertato. The children have really enjoyed this and had fantastic ideas in their writing. They even had the opportunity to create their own Superatato which were fantastic!
The next story we will be looking at is Queen Victoria's underpants! The children will thoroughly enjoy this and will be asked to think of different ideas of what pants the Queen might like!
During Autumn term 2 we will be linking English to Remembrance Day and the theme of World War One. Work will include looking at animations in order to develop inference skills.  We will read "Where the poppies now grow" as well as Remembrance Day poetry. Another focus this term will be performance poetry linked to Autumn using Andy Goldsworthy a stimulus.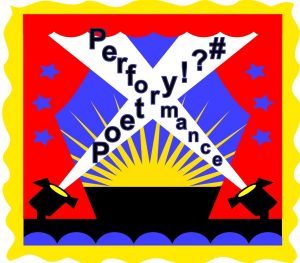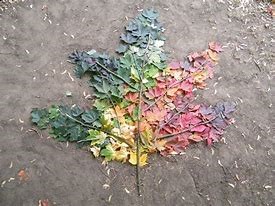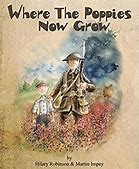 Maths
We will be covering the following topics: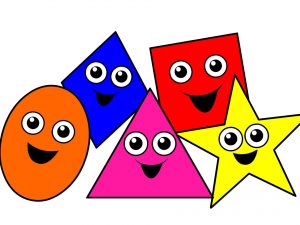 Geometry:
To identify and describe the properties of 2-D and 3-D shapes, including the number of edges, vertices and faces including the number of sides and line symmetry in a vertical line.
To identify 2-D shapes on the surface of 3-D shapes compare and sort common 2-D and 3-D shapes and everyday objects.
Multiplication and Division:
Recall and use multiplication and division facts for the 2, 5 and 10 multiplication tables
Calculate mathematical statements for multiplication and division within the multiplication tables and write them using the multiplication (×), division (÷) and equals (=) signs
Show that multiplication of two numbers can be done in any order (commutative) and division of one number by another cannot
To solve problems involving multiplication and division including problems in contexts.
Please practise times tables with your child as often as possible. They need to know x2, x5 and x10 fluently from Y1 and Year 2 will introduce x3 and x4 for children to learn fluently and use in calculations.
Science
Animals including humans
We will discuss how animals have offspring that grow into adults and think about how the children changed since they were babies. The children will look at various life cycles and find out what animals need to survive. We will study balanced diets and exercise and the children will learn that both of these are important for a healthy lifestyle.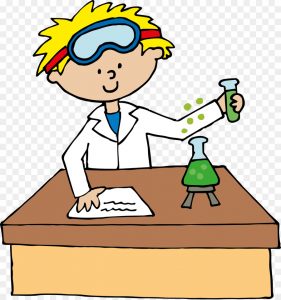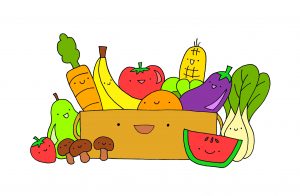 Everyday materials
The children will identify and compare the suitability of some everyday materials for particular uses. Plastic and fabrics are looked at in detail. We will find out how the shapes of solid objects made from some materials can be changed and think about new uses for materials.
History and Geography
This term will be based around the History theme 'Black History'. Children will be developing skills to find out about how life and attitudes have changed over time. As part of our History work we will be researching influential figures and discussing the effect of their actions on the world. We will also study Middlesbrough 100 years ago looking at changes over time in our local area.
The children will develop their Geography skills through the use of basic symbols from ordinance survey maps. Through researching the local area, the children will build on fieldwork and observational skills to study their immediate environment which we are sure the children will find fascinating!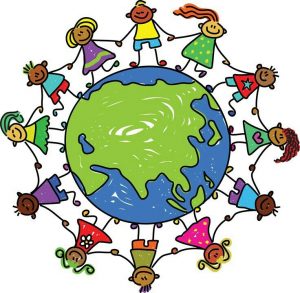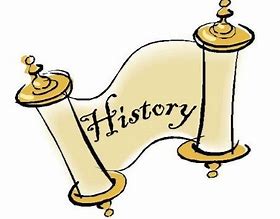 Homework will be sent home for your child every Friday and should be returned to school the following Thursday. If you have any issues or queries please do not hesitate to ask!
Our Autumn term Come and See Topics are:
Beginnings, Signs and Symbols and Preparing.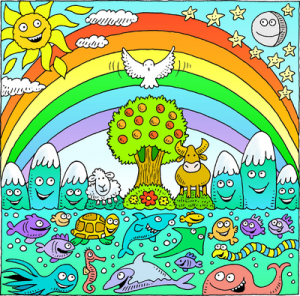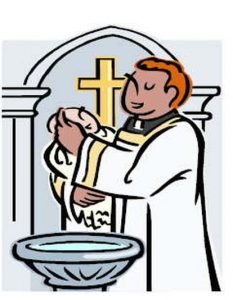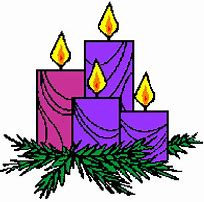 Please make sure your child has a full PE kit: navy shorts, a white t- shirt and plimsolls. Now that we are entering into the winter months, an outdoor PE kit is required. Navy jogging bottoms, navy jumper/jacket and trainers. Please make sure all items of clothing are labelled to avoid any confusion!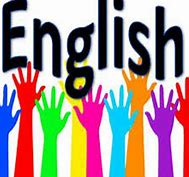 We want our children to become confident learners and so we aim to make English fun. Reading, writing and oracy are all skills which will be developed through the following units:
Narrative Writing
Roald Dahl – The Magic Finger
Francesca Simon Stories: We will use the Horrid Henry books as a stimulus for writing with a focus on chapter books and short novels. We will compare stories by the same author.
The Enchanted Wood by Enid Blyton: The children will focus on descriptive writing to set the scene and create characters.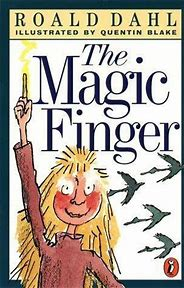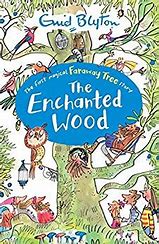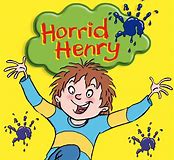 Non Narrative Writing
Persuasive Writing: We will use "The True Story of the Three Little Pigs" as a stimulus for this. We will also be making links to our science topic – materials.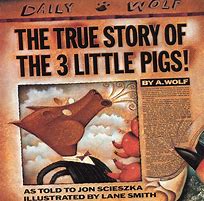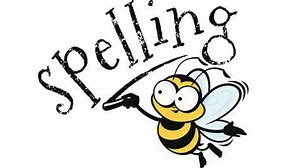 Information Texts: 'The children will learn how to organise and find information using a glossary, index and contents page.
Phonics, spelling and handwriting as well as speaking and listening skills will continue to be embedded throughout the English curriculum.
Maths
During the first half of this term, we focus on the topic of Time.  Objectives will involve comparing and sequencing different intervals of time. The children will be expected to tell and write the time to five minutes, including quarter past/to the hour.  Activities will include drawing the hands on a clock face to show these times. The children will also need to know the number of minutes in an hour and the number of hours in a day.
Science: Uses of everyday materials
The children will identify and compare the suitability of some everyday materials for particular uses. Plastic and fabrics are looked at in detail. We will find out how the shapes of solid objects made from some materials can be changed and think about new uses for materials.
Religious Education
This term we will be studying the three themes of Local Church (Community), Lent (Easter) and Eucharist (Relating).

We will approach the themes through the topics:
Books, Thanksgiving and Opportunities.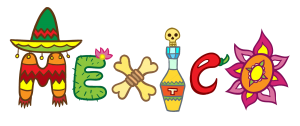 Geography in Spring term is all about Mexico. We will learn all about this South American country, its physical geography (landscape, weather & climate) and its human geography (people, beliefs and culture).
March



March saw the beginning of our school closure where we had to leave and say goodbye to the usual routines of our class and school family.  It was also the beginning of our Google Classroom – a whole new way of teaching and learning!  We have to say we are immensely proud of the way in which you all have adapted to this whole new way of schooling.
We look forward each day to posting work and activities in order to help you continue your learning journey and the work you return is a great to joy to receive! Fantastic effort all round!  Keep up the good work everyone.
We will be contacting you personally each week to ensure that you are managing well but please contact us at any time, we are always here to help.
Stay safe, keep washing those hands and look after each other, love from Mrs Fox, Mrs Harris – Matthews, Mrs Stevenson and Miss Davies.
Here are some snippets of the fantastic work you have produced during March!
March saw the creation of your beautiful "Rainbows of Hope!"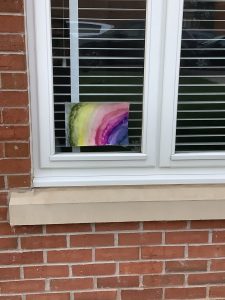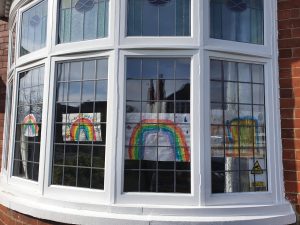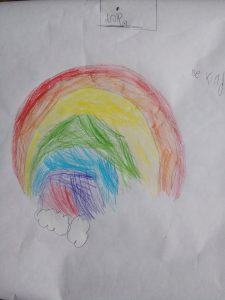 You worked hard on all of your learning packs that you took home with you on the 20th March!  You listened to some excellent stories online by David Walliams such as The Terrible Triplets, Humbert and the Hungry Baby and Windy Mindy!  You also exercised daily with Joe Wicks!  Such a fun and busy time!
April
Paste Egg Eggstravaganza!
Here are some of your eggcellent entries!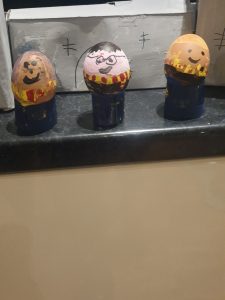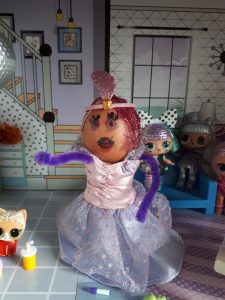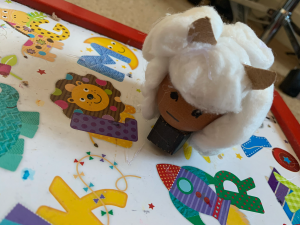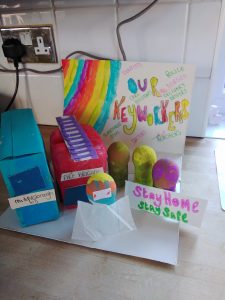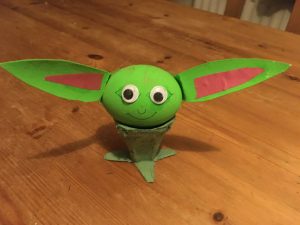 Our English work is based on the famous author Dick King Smith.  The first book we studied was "The Finger Eater."  We know many of you thoroughly enjoyed this story and the work you produced was excellent!  We loved reading your character descriptions of Ulf, your diary entries and warning posters!  Some fantastic work created by all!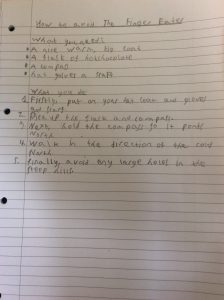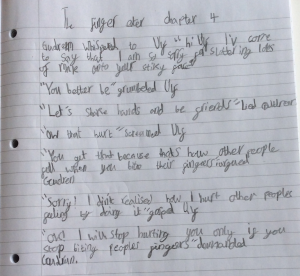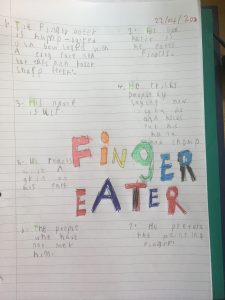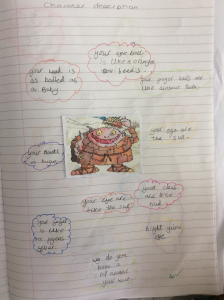 During April, you continued to work hard to develop your skills in Maths. You enjoyed completing many tasks linked to capacity and length.  You carried out many practical activities measuring lengths and estimating capacity.  Alongside this hard work, we were also very proud of the mental arithmetic problems you have been solving!
Science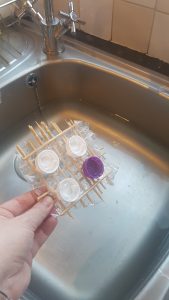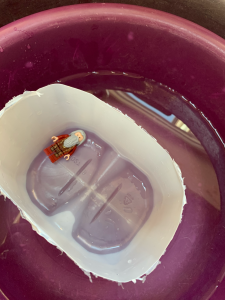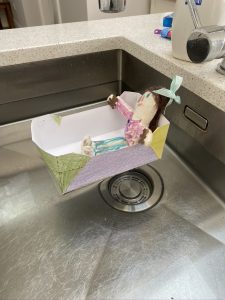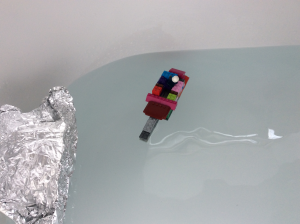 You carried out some excellent experiments linked to Floating and Sinking in Science – it looked like you were having so much fun creating your own investigations!  We really enjoyed seeing your photographs. You certainly looked very proud of your achievements!  We definitely witnessed some budding scientists during this time!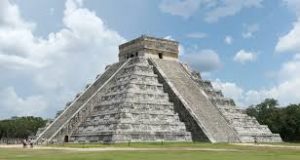 Your creative talents didn't stop there Year Two!  You were able to use your research skills to produce some excellent fact files on Chichen Itza as well as create your own models using different materials!
 
St George's Day – Thursday 23rd April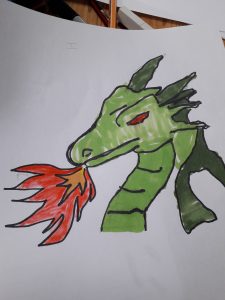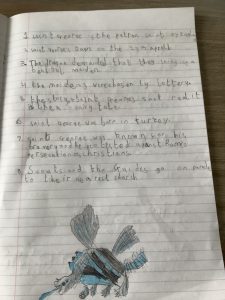 Summer Term
Year 2 Summer Term Medium Planning
English
Our aim is to help you become confident learners and enjoy English.
Reading, writing and oracy are all skills which will be developed through the following units:
Narrative Writing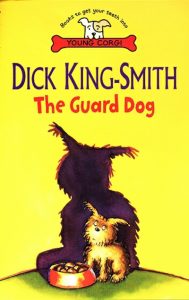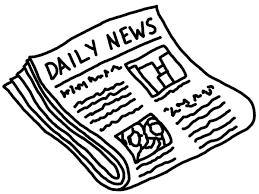 Dick King Smith Stories: We will introduce the children to a range of stories by the author Dick King Smith and use these as stimulus for our own writing.
The Seashell Song and Island in the Sun: The children will be writing narratives on the theme of the seaside and using these stories for inspiration.
Non Narrative Writing
Newspaper Reports: We will make links to our history topic to write newspaper reports about major events from Captain Cook's voyages. The children will learn to include the main features of newspaper reports, using specific vocabulary and language features.
Diary/Recounts: We will make links to our history topic and write diaries about the life of Captain Cook.
Poetry: Classical poetry. We will use the poet, Christina Rossetti, to recite, learn and analyse poems about nature, linked to our science topics.
We will also study and recite a range of seaside themed poems (shanties, rhyming poetry and shape poems) by authors including Robert Louis Stevenson and Shirley Hughes.
Maths
During the Summer Term we will be working towards the objectives below. The children will also take part in a weekly mental maths test and we will be learning the 2, 3, 5 and 10 times tables by heart.  We will also be completing work on the following topics and objectives: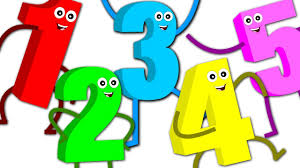 Number and Place Value: Count in steps of 2, 3, and 5 from 0, and in tens from any number, forward or backward, recognise the place value of each digit in a two-digit number(tens, ones), identify, represent and estimate numbers using different representations, including the number line, compare and order numbers from 0 up to 100; use <, > and = signs, read and write numbers to at least 100 in numerals and in words, use place value and number facts to solve problems.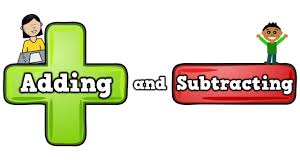 Addition and Subtraction Solve problems with addition and subtraction: using concrete objects and pictorial representations, including those involving numbers, quantities and measures applying their increasing knowledge of mental and written methods, recognise and use the inverse relationship between addition and subtraction and use this to check calculations and solve missing number problems.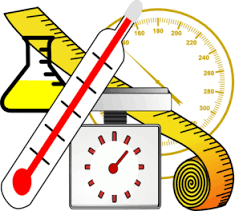 Measures: Choose and use appropriate standard units to estimate and measure length/height in any direction (m/cm); mass (kg/g); temperature (°C); capacity (litres/ml) to the nearest appropriate unit, using rulers, scales, thermometers and measuring vessels, compare and order lengths, mass, volume/capacity and record the results using >, < and =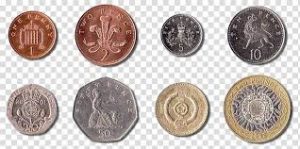 Money: Recognise and use symbols for pounds (£) and pence (p); combine amounts to make a particular value, find different combinations of coins that equal the same amounts of money, solve simple problems in a practical context involving addition and subtraction of money of the same unit, including giving change
Religious Education
This term we will be studying the three themes of Serving (Pentecost), Inter-relating (Reconciliation) and World (Universal Church)
We will approach the themes through the topics:
Spread the Word

Rules

Treasures
Please also see the Come and See Summer Term letter on the RE Curriculum page of the website and our Y2 Google Classroom page for further information.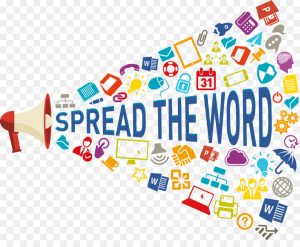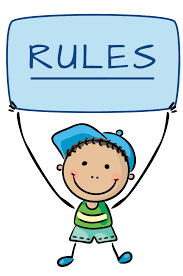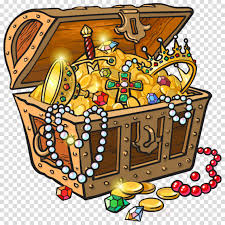 Science
Living things and habitats
The children will learn to explain the differences between things that are living and things that have never been alive. They will investigate what living organisms need to stay alive and healthy. Identify and sort living and non-living things and discuss how some non-living things were alive once.
Plants

The children will use the local environment to observe how different plants grow. They will be introduced to the requirements of plants for germination, growth and survival, as well as to the processes of reproduction and growth in plants. They will work scientifically by: observing and recording the growth of a variety of plants as they change over time from a seed or bulb, or observing similar plants at different stages of growth; setting up a comparative test to show that plants need light and water to stay healthy.
Curriculum
Our curriculum in Year 2 this term will be based around the Science themes 'Living things and Plants'. Children will be developing their art and DT skills, working with a range of different materials to create nature inspired designs and creations.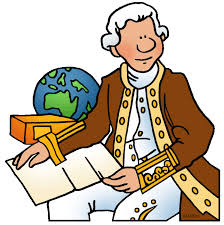 In History we will be studying Captain Cook, making links to habitats (in particular, beach habitats). We will also make links to our local history by researching the links between Middlesbrough and Captain Cook. The children will develop their geography skills by looking at world maps, plotting Captain Cook's voyages and exploring some of the countries he visited.
Our music topic for this term will be "Hands, Feet, Heart " – South African styles. This focuses on freedom songs and music from influential people. The material presents an integrated approach to music where games, the interrelated dimensions of music (pulse, rhythm, pitch etc.), singing and playing instruments are all linked.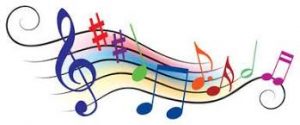 PSHE will be continuing with our Jigsaw activities. Our topics are – Dreams and goals and Healthy me!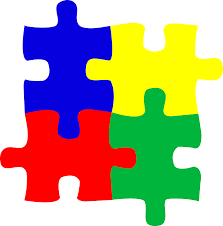 May
Posters of Hope! 
At the beginning of May we set you all a little challenge.  This challenge was to create a poster of hope using ten words or less in order to show the world you care. We wanted to help spread the message of hope, love and strength in our community.  We thought you rose the the challenge beautifully!  Well done to everyone – you are all superstars!  Here are some of your wonderful posters.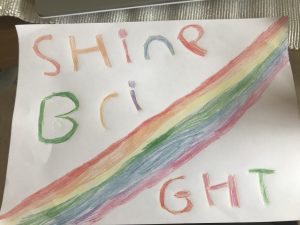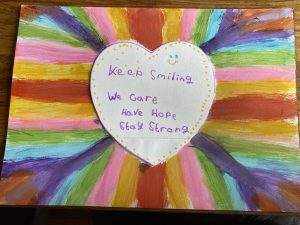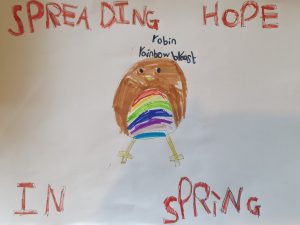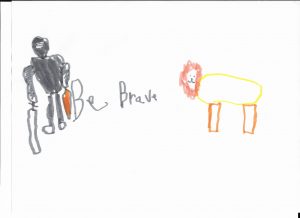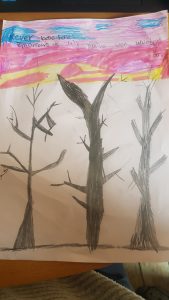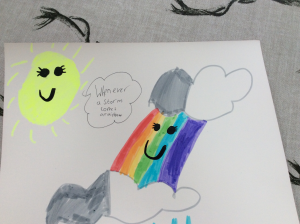 We have continued to study books by Dick King Smith. We are currently reading "The Guard Dog." You have already produced some great work including compiling interesting fact files on the author as well as creating character descriptions and persuasive adverts. Excellent work so far!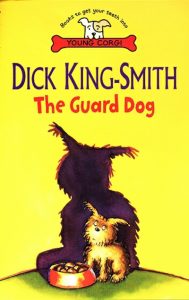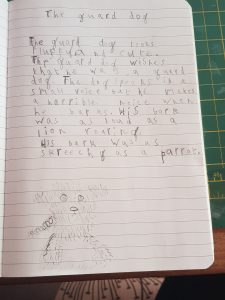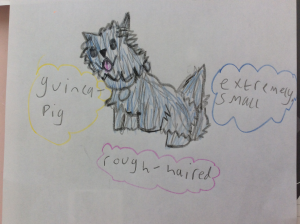 Within Maths, you have all been further developing your skills in addition and subtraction.  You are continuing to use a variety of strategies to solve calculations. Fantastic!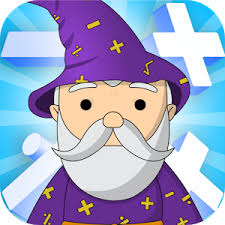 You are also producing some great work linked to science and local habitats.  We are enjoying looking at your artwork linked to these activities. We also linked our artwork to our Science topic 'Living things and their habitats' as well as work by the French artist Henri Rousseau.
Here are some facts about the artist we are studying.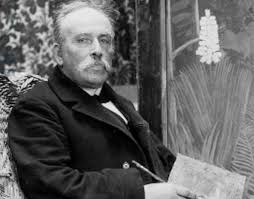 French painter Henri Rousseau started painting in his early 50s. An untrained artist, he picked up the brush for the first time while working as a toll collector in Paris. When Rousseau was alive, his artwork was often criticised and considered childlike; however, it gained recognition over time. Today, Rousseau is known for his individualistic style of painting and is regarded as one of the greatest naïve (self-taught) artists. Most of Rousseau's paintings were inspired by illustrated books, zoos and botanical gardens that showcased the beauty of a jungle. Strangely enough, though all his paintings are inspired by the jungle, he never visited one. Rousseau incorporates different elements of nature into a single drawing.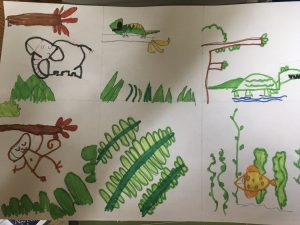 Mary Our Mother
During this month of May we pay special Honour to Mary, Our Blessed Mother. As this is the year dedicated to the Year of the Word – let us also learn from Mary how to love God more and to love one another as her Son has loved us.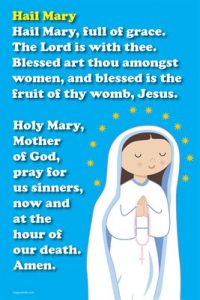 VE DAY 

– Friday 8th May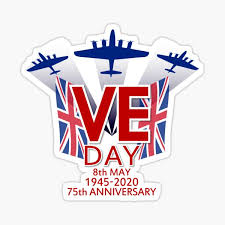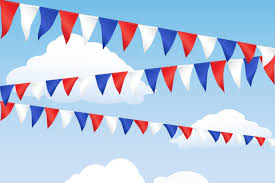 VE Day, or Victory in Europe Day, is the anniversary of the surrender of Germany at the end of World War II in 1945. This day is marked annually on the 8th May in the UK with a two-minute silence and an address from the Queen.  We celebrated VE day by designing flags to wave as well as creating postcards to send to people telling them all about VE Day.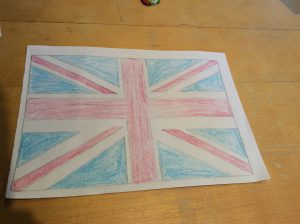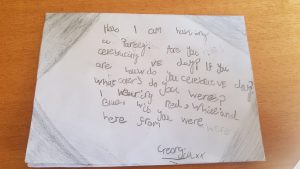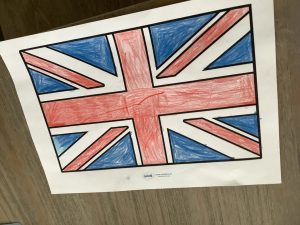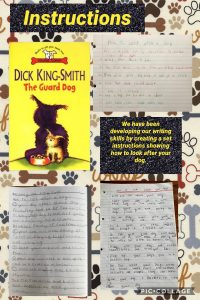 Happy Birthday Florence!
Tuesday 12th May is a special day!  It would have been Florence Nightingale's 200th birthday. Florence Nightingale was a nurse and she saved the lives of many soldiers during the Crimean War (1854-56). She was dedicated to her profession and she worked hard day and night. She became known as the Lady with the Lamp as she carried a lamp to check on her patients throughout the night.  She is such an inspiration to many nurses today.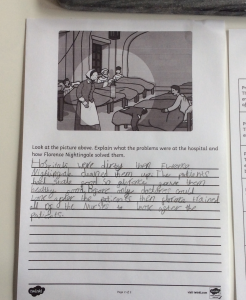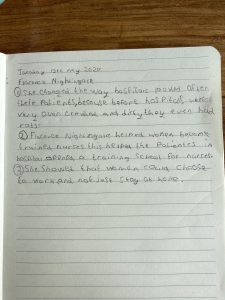 Wednesday 13th May – National Numeracy Day!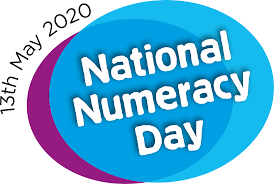 National Numeracy Day is a celebration of numbers and how we use them in everyday life. However, there are so many other strands linked to numeracy other than numbers. We had fun today developing our numeracy skills linked to shape and statistics.  We created pictograms, tally and bar charts linked to the zoo as well as creating different shapes with a ball of string!
Micro habitats!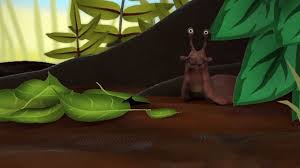 We have been working hard to identify animals in their habitats. The children were asked to go for a walk in their garden or their local area and see what mini beasts they could find. They were invited to take pictures or draw pictures of the mini beasts they found.
Fun Fact! 
A spider is a mini beast that can live in almost any habitat and builds itself a web to keep itself safe. The children looked at various spider crafts and were encouraged to have a go at making one of their own.  I think you will agree that their creations are wonderful!