We strive to live by our mission statement in everything we do . . .
"Live, Love and Serve."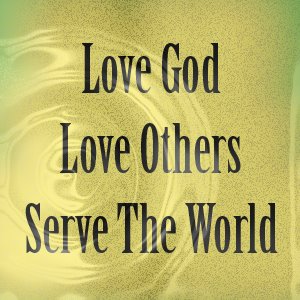 Intent:  What are we trying to achieve in our curriculum?
Religious Education is an integral part of the curriculum at St Edward's and permeates all aspects of school life. It is the core subject which is central to the life of a Catholic school. Religious Education is defined as the systematic study of the mystery of God and the teachings of Jesus Christ, the teachings of the church, the lives of the Saints and the relationship between faith and life. Religious Education is about engaging with the deepest questions of life and finding reasons for the hope which is within them. (1 Peter 3:15) It is about the Christian vision of the human person. At St Edward's, we believe that excellence in Religious Education is achieved by the following,
Clarity of succinct learning objectives using driver words
Key content
Rigour
Richness and creativity of resources
Achievement of identified outcomes
Accurate methods of assessment
St Edward's is totally committed to the Catholic Faith, recognising and valuing every individual as special and unique made in the image and likeness of God.
Religious Education at St Edward's respects and promotes each child's capacity for wonder, awe, reverence and spirituality. Our Religious Education curriculum leads our children to aspire not to have more, but to be more; children are taught about God's love; they learn about their Christian responsibilities; children are provided with experiences of church, Catholic and Christian traditions, as well as being taught to be respectful and understanding of people and traditions from other faith backgrounds. Through Religious Education our children learn about their unique place within the home, school and parish community.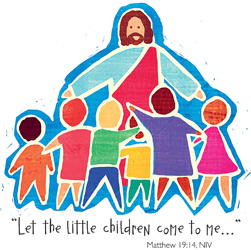 Liturgy and worship takes place daily; we begin and end each day with class prayers. Key Stage Assemblies are organised on a rota basis. The 'Wednesday Word' is shared through assembly & Liturgical singing. Throughout the year, our children celebrate Mass in the Holy Name of Mary Church together with our parish family. St Edward's pupils lead family masses once a half term in the Holy Name of Mary Church. Each class of children also prepare a special Liturgy (Stay and Pray) for parents to attend.
Implementation:  how is our curriculum delivered?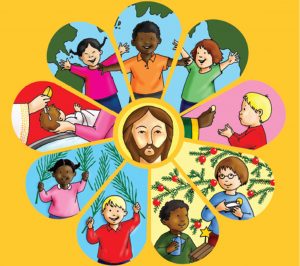 We use the national Roman Catholic Primary Religious Education Programme 'Come & See' as the backbone of our Religious Education syllabus as well as following guidelines from Diocese of Middlesbrough. This programme is delivered throughout school from Nursery through to Year 6. This programme provides:
* opportunities for celebration, prayer and reflection in implicit and explicit ways.
*children with the language of religious experience – a 'literacy' in religious activities, places, stories, symbols and rituals, people and objects.
* a 'systematic presentation of Christian event, message and way of life' in ways appropriate to the age and stage of development of each child.
*appropriate materials about other faiths.
*academic respectability as in other curricular areas
The programme explores the religious dimensions of questions about life, dignity and purpose within the Catholic tradition. Links are made with the children's own experience and with universal experience. It will raise questions and provide material for reflection by the children on their own experiences. It will enable them to explore the beliefs, values and way of life of the Catholic tradition and where appropriate other faith traditions.
OVERVIEW OF CONTENT
'Come and See' is taught through a series of 9 topics exploring:
Community of faith – Church
Celebration in ritual – Sacraments
Way of life – Christian Living
Other faith traditions are also explored through discreet topics.
The process for delivering the topics in 'Come and See' has three stages – Explore, Reveal and Respond which enable the pupils with the development of knowledge, understanding, skills and the fostering of attitudes. 10% of teaching time is dedicated to the teaching of RE.
The Process
Search
Explore (1 week) This is the introduction to the topic where the children's life experience is explored, the questions it raises are wondered at, shared, investigated and their significance reflected on. This session may include:
 Exploring experiences through music, story, drama, dance or art
Investigation and story telling
Consideration of the Big Question
Discussion
Reflection
Revelation
Reveal (usually 2 weeks) This is the heart of the programme where knowledge and understanding of the Catholic faith is revealed through the Word, in Scripture, Tradition, doctrine, prayers, rites and Christian living. The process of this delivery will include:
Meeting new knowledge of Religious Education
Reflecting on the wonder of the mystery
Research, collating information
Asking searching questions
Discussion
Making links between Cristian understanding and the shared life experiences
Acknowledging and respecting differences
Being open to new perspectives.
Response
Respond (1 week) This is where the learning is assimilated, celebrated and responded to in daily life. This may be carried out through:
Creating a quiet, prayerful atmosphere for reflection
Reviewing work carried out throughout the topic
Sharing thoughts and feelings
OTHER FAITHS and RELIGIONS
Judaism is usually studied in the Autumn term, however this can vary due to the needs of the school. The other religion to be studied is either Hinduism, Islam or Sikhism – the religion focus is carefully selected with consideration given to the most relevant and appropriate in light of each class and current local, national or world-wide events.
Assessment
Assessment of standards is carried out according to Diocesan guidelines using the criteria set out in Levels of Attainment in RE agreed by Bishops' Conference. St Edward's are currently using the New Standards Framework to assess progress and attainment. Each teacher keeps a class record of assessed work and records of pupils' progress. Assessment is moderated internally and externally within cluster meetings.
To find out your child's current theme please look at the document below
Key religious and specialist vocabulary
Other Faiths – Specialist Vocabulary