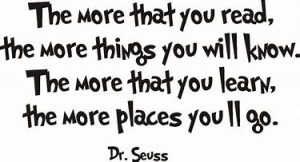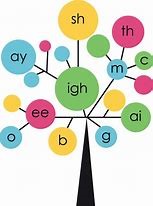 Phonics Curriculum Statement
Intent: what are we trying to achieve in our curriculum?
It is our intent at St Edward's that phonics will be delivered via a highly structured programme of daily lessons across FS/KS1 and KS2. The phonics programme matches the expectations of the national curriculum and early learning goals. Phonics sessions are taught in groups or during whole class sessions according to children's phonic awareness and development. The Letters and Sound programme is followed, providing a synthetic approach to the teaching of phonics. Each session provides an opportunity for children to revisit previous experiences, be taught new skills, practise together and apply what they have learned.
Implementation: how is our curriculum delivered?
• Nursery begin with Phase 1 which provides a range of listening activities through play in order to develop their listening skills. Progress is tracked at the end of each term.
• In Reception, phonics is taught following the sequence of sounds set out in 'Letters and Sounds'. Children are encouraged to listen to and for sounds in the environment.
• Daily phonics sessions teach children learn how to 'read' the sounds in words and how those sounds can be written down.
• Children also practise reading and spelling 'tricky words.' Once children can blend sounds together to read words, they practise reading books that match the phonics and the 'tricky words' they know.
• Teachers regularly read a variety of genres to the children. (Stories information and poetry books.) This helps to extend children's vocabulary and comprehension, as well as supporting their writing.
• Children are actively encourage to take home 'real books' from the class collection or the library that may be of a higher level than they can read on their own.
• We ensure our teaching of reading includes a plethora of opportunities to discuss characters, settings and events.
• Activities are carefully planned throughout the curriculum to promote pre-reading skills.
• Children are made aware of print in their environment and match pictures and words.
• Language comprehension is developed by talking and reading to the children.
• As children move into Reception they continue to build upon the listening activities and are introduced to Phase 2 which marks the start of systematic phonic work. Grapheme-phoneme correspondence is also introduced.
• Phase 3 completes the teaching of the alphabet and then moves on to cover sounds represented by more than one letter, learning one representation for each of the 44 phonemes. At this stage just one grapheme (spelling) is given for each phoneme.
• When children become secure they continue into Phase 4 where they start to read and spell words containing adjacent consonants. No new phonemes are introduced at this phase.
• It is expected that children will enter Phase 5 as they begin year 1, broadening their knowledge of graphemes and phonemes for use in reading and spelling. They will learn new graphemes and alternative pronunciations for these and graphemes they already know, where relevant.
• It is expected that children entering Year 2 will start Phase 6 which develops a variety of spelling strategies including homophones (word specific spellings) eg see/ sea, spelling of words with prefixes and suffixes, doubling and dropping letters where necessary. Also the accurate spelling of words containing unusual grapheme-phoneme correspondences eg laughs, two.
• The school spelling programs complement the phonics learning from Reception through to the end of KS2. The spelling of high frequency and tricky words are taught continuously throughout the phases.
Phonics Assessment
Children's progress in phonics is continually monitored and assessed. The national Phonics screening check is performed in June of Year 1. Prior to this, the Year 1 phonics workshop gives parents information about how they can support their children at home with phonics. The purpose of the screening check is to confirm that all children have learned phonic decoding to an age-appropriate standard. The children who did not meet the required standard for the check in year 1 enter again in year 2 with additional support. As children enter KS2 provision is made for those children still requiring daily phonics.
Impact:
The impact of high quality teaching and learning alongside a structured phonics programme allows pupils to:
• Recognise sounds, apply knowledge, skills and understanding across a range of curriculum areas.
• The ability to decode and read unfamiliar words
• Increase fluency, accuracy and understanding in reading
• Improve comprehension skills.
         
Reading Curriculum Statement
Intent: what are we trying to achieve in our curriculum?
It is our intent that every pupil will learn to read, regardless of their background, need or ability. Reading is a life skill. At St Edward's we want every child to leave school as a fluent reader, enabling them to be fully prepared for further academic study, and suitably equipped for the essentials of everyday life. Our aim is for children to leave school having accessed a core spine of texts, covering a range of genres, throughout the primary phase, and developed a passion and curiosity to want to continue their reading journey. Stories, poems, rhymes and non-fiction texts are carefully chosen for reading in order to develop pupils' vocabulary, language comprehension and love of reading.
It is our intent that children who attend Saint Edward's have access to a high quality English curriculum that is both challenging and enjoyable. We provide our children with a variety of high quality reading materials and opportunities, which will enable them to develop as lifelong readers with a love of reading. Texts are carefully chosen in order to develop and enhance children's vocabulary and use of Standard English both written and orally. We strive for all children to be both confident and independent readers. We encourage "active readers" with inquisitive minds who ask questions about the text. We aim to equip all children with the reading skills needed to successfully access a wide variety of texts and genres.
At St Edward's children will learn to read with confidence, fluency and understanding. Reading is given high priority across the whole school. Reading is evident in every subject and every class across all phases. We have a well-resourced library area housing a range of fiction and non-fiction books. This area had been developed by staff and now pupils who take full responsibility for the running of the school library. As an outstanding school, we are fully aware of the opportunities that reading offers to our pupils. Reading opens the doors, allowing children to access and make sense of the world as well as taking them on wonderful adventures.
Our Reading aims are:
To promote reading for pleasure.
To promote confidence and positive attitudes to reading through access to a wide range of literature.
To develop phonetic skills which lead to blending and reading accurately and fluently.
To broaden vocabulary.
To use inference and deduction skills.
To develop comprehension skills, and enable children to analyse what they read and to participate in discussion and debate about texts.
To monitor each child's progress through the use of a range of assessment strategies
To support those children who require additional support with their reading.
Implementation: how is our curriculum delivered?
• Reading is at the centre of our curriculum. Opportunities are provided for independent and shared reading.
• Reading for pleasure is promoted through engagement with quality texts within the English curriculum which often linked to other curriculum areas providing linked learning.
• Consistency and priority: Reading is high profile and is taught across every strand in the curriculum.
• We foster a love of reading and quality carefully chosen texts for each year group are identified on long term plans for English.
• The teaching of reading is delivered in many ways eg) independent reading, shared reading and whole class reading.
• The use of challenging guided texts allow opportunities to further develop word recognition and exposure to unfamilar words therefore increasing children's vocabulary.
• Shared reading also allows discussion based around the different techniques used by authors for effect.
• Reading and studying whole class texts exposes children to a variety of genres that they may not have read before. This helps to foster a love of reading by encountering new authors / texts as building a stamina for reading.
• All objectives covered with lessons are taken directly from the National Curriculum in order to support the teaching of reading.
• Dedicated time is given to phonics across EYFS/KS1 and KS2. Children are able to increase accuracy and fluency by revisiting tasks in order to develop skills and apply of phonics.
• Fluency in reading as reading is embedded in every aspect of the curriculum.
• Children's home reading books are matched closely to ability. Reading ages are assessed on entry and matched to children's phonic ability. We utilise books from different bands and schemes to increase variety and breadth of books. The sequence of reading books shows a cumulative progression in phonics knowledge that is closely to the school's phonics programme. Teachers also give children sufficient time to practice reading and re-reading books both at home and in school.
• Children are read to more than once a day as teachers read to pupils for a variety of different purposes.
• We encourage children to read daily and for pleasure. Each year group have their own systems in place for rewarding regular readers.
• Texts within the curriculum are selected based on curriculum links to ensure sequential and linked learning.
• High quality traditional and modern are chosen in order to engage, interest and motivate children. The texts chosen meet every differing strand of the reading curriculum. (Decoding, word recognition, understanding and comprehension, deducing, information texts and allowing children to read with expression)
• Mastery skills are also evident for each year group.
• Rigorous tracking of reading allows staff to tailor planning, teaching and learning in order to develop children's skills. As well as plug any gaps by carefully selecting resources or interventions.
• High quality wave 1 teaching is essential in teaching children to read fluently and accurately. Interventions are used where and when appropriate. Lexia is used across the different phases throughout school.
• Progress is tracked each term by the use of formative assessments in reading for every year group across every strand.
• The application of phonics is essential within every English lesson. This is evident not only through chosen books but also through the teaching of reading and reading objectives which are the focus for lessons.
• Children are encouraged to use a range of strategies to allow them to become fluent and confident readers. We provide a balanced approach to the teaching of reading. One which allows children to use: phonological knowledge, picture cues and context, make predictions about the text, discuss and extend vocabulary, increase fluency, develop comprehension and discuss and analyse a range of texts.
Assessment of Reading:
The ongoing assessment of pupils' reading progress is frequent and detailed identifying the needs of all pupils and their next steps. Reading is assessed regularly and monitored on the school tracking system as well as during pupil progress meetings. Children are assessed using the Salford Reading Test to check progress in reading age relative to their chronological age. Lexia also allows for the assessment of different strands of reading diagnosing strategies for support. Liaison with SENDCO and external agencies is arranged for children who require additional support and reading intervention strategies.
Impact:
The impact of our reading curriculum in St Edward's is that children are enthusiastic, motivated and confident readers who enjoy reading a wide variety of genres and text types. As a result of high quality teaching and learning children have the skills to decode words in order to be able to read fluently with a secure understanding of what they have read. Children are inspired by literature and read for pleasure. We have fostered an environment where reading is interwoven into every aspect of the curriculum. Reading is evident within every one of our school books, eg) reading and understanding scripture in RE, reading for pleasure and analysing texts within English, understanding problems in Maths as well as research and information in a variety of other subject areas. Interventions used are carefully chosen allowing the children to achieve their full potential ensuring that a great number of our children are on track. Standards at St Edwards remain high. Expectations for children are ambitious. Focussed moderation and observations highlight the both the importance and priority reading is given across the curriculum. Moderation allows us to identify key strengths in reading, progress and attainment as well ensure that children are building on existing skills and further embed understanding.
You can find some useful links on
Phonics and Reading below:
Teach your Monster to Read – This inspiring game develops children's speed, and accuracy of letter recognition, by taking them on a fantastic adventure through a magical world where they meet island kings and collect letters to win prizes. It also explores blending and segmenting, and introduces "tricky" words in a fun, interactive setting. It is aimed at beginning readers, both those who are on track & those who need support. And, it's great fun too.
Oxford Owl – Oxford Owl Reading has 250 free eBooks for you to share with your child as well as simple ideas, top tips, activities and games to help your child with their reading at home.
Short Stories – Do you like listening to and reading stories? There are lots and lots of great stories here for you to watch and listen to. There are stories for your little brother and sister too!
Phonics Play – The free area of the PhonicsPlay website is filled with free interactive games, phonics planning, assessment ideas and printable resources. There are many ideas and lots of advice to support parents in helping your children learn to read.
Letters and Sounds – you can use these free resources to help support the DfES Letters and Sounds phonics programme. If you're new to Letters and Sounds and want to find out what it's all about, visit What is Letters and Sounds to find out more.
Reading Books and Schemes. We use a variety of books to support reading in school such as Oxford Reading Tree, Sunshine, Firefly and Snapdragons. We have recently purchased books from Project Code X to support early phonics in EYFS and KS1 as well as to support boy's reading.
To find out more about the Phonics and Reading Curriculum at St Edwards, please see the documents below: