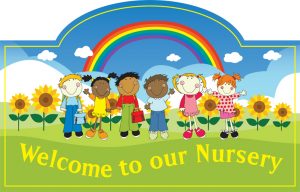 Our Nursery staff are:
Teacher – Mrs E Bell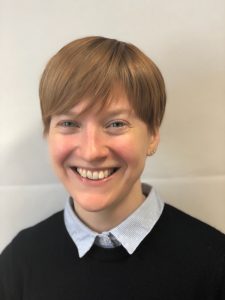 Teaching Assistants
Mrs Houchen & Mrs Tranter
Please make sure all of your child's clothes and shoes are clearly labelled with their name to avoid anything going missing.
Please remember to check your child's file box for any letters, home school link sheets each day.
Please don't hesitate to speak to any member of our team if you have an concerns/queries.
Nursery Session Times
Morning Nursery:
Afternoon Nursery:
NEW FS1 spring newsletter 2021
The Advent Wreath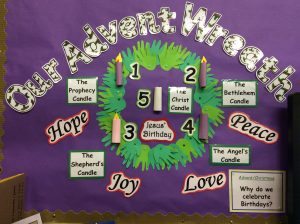 We have learnt about the Advent Wreath as part of our preparations for Jesus' birthday in Advent. We have heard that the wreath is a circle shape to help us to remember that just like a circle, God's love for us has no beginning and no end, and goes on forever. We know there are five candles, and that the fifth and white candle is lit on Jesus' birthday, on Christmas day.
Patterns … patterns … everywhere!
We have had lots of fun being 'Pattern Detectives'! We have found patterns in so many different places and have been practicing making repeating patterns – even Christmas patterns!
Nursery remembers …
We heard about Remembrance Sunday and Armistice Day. We heard about the poppies that grew in the fields once the fighting had stopped and watched 'Poppies' on the CBeebies iPlayer. https://www.bbc.co.uk/iplayer/episode/b04p4zsl/poppies  The children made a poppy to place on a photograph of their hands. We observed the two-minute silence on Wednesday as part of a 'Remembrance Liturgy'.
Fireworks!
We really enjoyed watching the London New Year fireworks display – what a lot of colours, shapes and sounds! We were inspired to use paint and different tools to create different lines and fireworks to create a firework painting.
We've also enjoyed using the 'faces' of some of our outside foam blocks to work together to create some 2D shape rockets! How many shapes can you name?
Fun in the sun and water!
We've been really lucky with the weather since returning to Nursery. Happy sunshine and water gave us lots of fun, exploration and a little bit of splashing!
How far would the water flow? Which way would it go? Was it in a straight line or was it bendy and curvy? Was it moving fast or slow? What could we use to collect it?
Nursery heard about 'Poppy Day' and Remembrance in November. They watched the 'Poppies' animation on CBeebies and heard about the poppies growing in the fields where the soldiers had been at war. They shared a quiet poppy remembrance reflection together and observed the two minute silence.