History
Purpose of Study
A high-quality history education will help pupils gain a coherent knowledge and understanding of Britain's past and that of the wider world. It should inspire pupils' curiosity to know more about the past. Teaching should equip pupils to ask perceptive questions, think critically, weigh evidence, sift arguments, and develop perspective and judgement. History helps pupils to understand the complexity of people's lives, the process of change, the diversity of societies and relationships between different groups, as well as their own identity and the challenges of their time.
Keep up to date with St Edward's Young Historians page  by clicking on the image below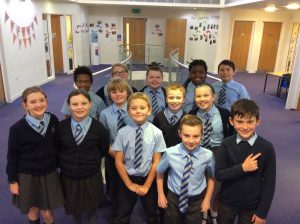 Intent
The intention of the History curriculum in St Edward's is to inspire a love of learning and enquiry, for all learners, whereby children learn not only about Britain's past but that of the wider world. Knowledge can't empower if it is forgotten therefore our intention in St Edward's is to provide a curriculum that empowers children with the knowledge they are entitled to: knowledge that will nourish both them and the society of which they are members and knowledge that is progressive and embedded. Through exposing children to a broad and balanced curriculum, and using vocabulary which aids their understanding of each aspect of history that is taught, children are able to understand historical concepts such as continuity and change, cause and consequence, similarity, difference and significance, and use them to make connections, draw contrasts, analyse trends, frame historically-valid questions and create their own structured accounts. The intention of History is to enable children to develop a clear chronological timeline, from ancient civilisations to the present day: to be able to identify how people's lives have shaped this nation and how Britain has influenced and been influenced by the wider world. Our intent is to equip pupils –  and provide teaching and learning that supports their progression –  with the skills and confidence to ask questions which highlight their perceptive nature and to think critically, weigh evidence, sift arguments, investigate, analyse, evaluate and present information, whilst developing their own viewpoint and judgement.
Implementation
The History curriculum at St Edward's in primarily linked to topics in both KS1 and KS2 wherever possible, using our Creative Curriculum approach to teaching. Each topic studied in History is based around an enquiry question: the school has adopted an integrated topic approach whilst protecting discrete history objectives; linking history with other subjects as and where this is appropriate, throughout the Autumn, Spring and Summer terms. History is assessed and developed through the use of Formative Assessment, which has been developed by the History Lead, and  ensures progression throughout the Key Stages. Across the key stages, we use a range of teaching and learning styles to develop children's knowledge, skills and understanding in History. History teaching focuses on enabling children to think as historians: pupil voice is instrumental to St Edward's ethos which is why there is a pupil led group, 'The Young Historians' who lead History themed events throughout the school year.
We provide a range of learning experiences for our pupils through visiting sites of historical significance; class visits and out of school learning is important to our staff, ensuring that children's learning is stimulating, real and relevant. This is further strengthened as we encourage visitors and/or experts to come into the school and talk about their experiences or knowledge of events in the past. The local area is also fully utilised to achieve the desired outcomes, with extensive opportunities for learning outside the classroom embedded in practice. Within our knowledge-rich approach, there is a strong emphasis on people and the community of our local area. We recognise and value the importance of stories in history teaching and we regard this as a central way of stimulating interest in the past; many class topics or themes are closely related to class novels in line with our work in English.
Planning is informed and aligned with the national curriculum and by national agencies, including the History Association, of which the school is a member of. Consideration is given to how greater depth will be taught, learnt and demonstrated within each lesson, as well as how learners will be supported in line with the school's commitment to inclusion. Outcomes of work are regularly monitored and 'Big Books' are created at the end of each topic, as a celebration of the children's work which captures their learning journey in that particular area of study.
The Early Years Foundation Stage (EYFS) follows the 'Development Matters in the EYFS' guidance which aims for all children in reception to have an 'Understanding of the World; people and communities, the world and technology' by the end of the academic year.
Impact
Outcomes in context and literacy books evidence a broad and balanced history curriculum and demonstrate the children's acquisition of identified key knowledge. Children begin each topic answering 'what I already know' and 'what I would like to find out.' At the end of each topic they are able to see how their learning has progressed since the beginning.
Emphasis is placed on analytical thinking and questioning which helps pupils gain a coherent knowledge and understanding of Britain's pas and that of the wider world. Through their learning, pupils learn to ask perceptive questions, think critically, weigh evidence, sift arguments, and develop perspective and judgement. We carry out projects which are rooted in local heritage, but also the wider world, to provide further relevant and contextual learning, engaging members of the community in children's learning and providing positive role models from the community, and the wider world, for children to learn from.
The formative assessment system sets out steps so that pupils reach or exceed the end of key stage expectations; judges whether pupils are on track to meet end of key stage expectations; pinpoints aspects of the curriculum where pupils are falling behind and recognises exceptional performance. It supports planning and teaching for all pupils, reports to parents and, where pupils move to other schools, provides clear information about each pupil's strengths, weaknesses and progress.
Our overarching aim is that we enrich children with a History curriculum that excites and motivates our pupils. A curriculum which encourages pupils to become 'Young Historians' who are prepared and equipped with historical skills and knowledge that will enable them to be ready for the curriculum at Key Stage 3 and for life as an adult in the wider world.
The National Curriculum for History in Primary Schools can be found by clicking on the image below.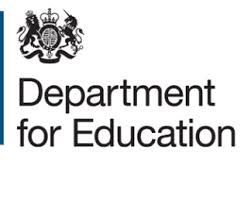 Downloads and Links
Topic Knowledge Organisers
Year 6: World War One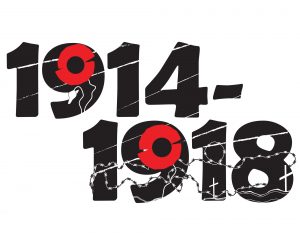 Year 5: World War Two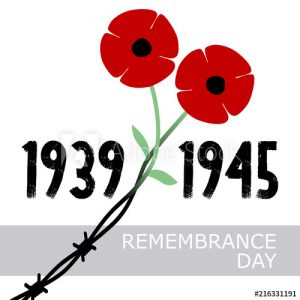 Year 3/4: The Stone Age to the Iron Age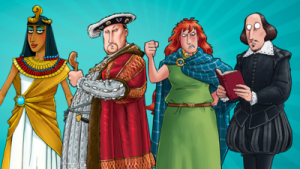 Topmarks link
One hundred objects from Museums across the UK to inspire students link
BBC History for Children link