Intent of Geography in St Edwards –
In St Edward's we want to develop pupils who are developing their skills of curiosity, exploration, and discovery. Our curriculum will allow our children to see places in new ways, even imaginary ones. Geography will also help to develop children who understand and make sense of our world. Geography in St Edward's will make explicit links between sustainability, ecoschools, and global citizenship. It will help our children develop their experience of our local area and the wider world
To be successful geographers children should:
Be engaged and enjoy geography
think of their own questions
search for their own answers
talk, watch, and listen to people, animals, plants, and places
think about who they are and the effects of their actions on the rest of the world.
Be able to use maps effectively to locate and identify themselves and locations further away.
Be able to physically read and follow maps to travel from one place to another eg. Orienteering.
Geographers use many different '-ings' to research, share, and act on discoveries, including: observing, reading, drawing, rubbing, digging, mapping, climbing, conversing, comparing, photographing, testing, seeking, peeking, writing, thinking, collecting, graphing, remembering, sorting and searching.
Implementation
The Geography curriculum at St Edward's in primarily linked to topics in both KS1 and KS2 wherever possible, using our Creative Curriculum approach to teaching. Each topic studied in Geography is based around an enquiry question: the school has adopted an integrated topic approach whilst protecting discrete Geography objectives; linking Geography with other subjects as and where this is appropriate, throughout the Autumn, Spring and Summer terms. Geography is assessed and developed through the use of Formative Assessment, which has been developed by the Geography Lead, and ensures progression throughout the Key Stages. Across the key stages, we use a range of teaching and learning styles to develop children's knowledge, skills and understanding in Geography. Geography teaching focuses on enabling children to think as Geographers using a range of skills to think locally, globally, ecologically and sustainably.
We provide a range of learning experiences for our pupils applying fieldwork skills to support and deepen understanding. At St Edward's we believe in the importance of educational visits and out of school learning is important to our pupils, ensuring that children's learning is engaging, relevant and memorable. The local area is also fully utilised to achieve the desired outcomes, with opportunities for learning outside the classroom embedded in practice. Within our knowledge-rich approach, there is a strong emphasis on people and the community of our local area. We recognise and value the importance of History within Geography and a focus on changes over time for a particular place or culture. Links are also made with Science, Maths and English wherever appropriate.
Planning is informed and aligned with the national curriculum and by national agencies, including the Geographical Association, of which the school is a member of. Consideration is given to how greater depth will be taught, learnt and demonstrated within each lesson, for each year group as well as how learners will be supported in line with the school's commitment to inclusion. Outcomes of work are regularly monitored and portfolios of work are created at the end of each topic, as a celebration of the children's work which captures their learning journey in that particular area of study.
The Early Years Foundation Stage (EYFS) follows the 'Development Matters in the EYFS' guidance which aims for all children in reception to have an 'Understanding of the World; people and communities, the world and technology' by the end of the academic year.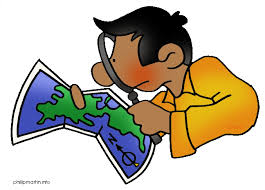 Impact
Outcomes in context and English books evidence a broad and balanced Geography curriculum and demonstrate the children's acquisition of identified key knowledge. Children begin each topic answering 'What I already know' and 'What I would like to find out.' Planning is adapted and tailor made according to the prior knowledge of the children.  Formative assessment is visible in context books and referred to often to ensure children are aware of their targets and their progress as it is made.
St Edward's formative assessment system sets out challenging but manageable steps to ensure the progression of key skills in the geography curriculum. Pupils at St Edward's provided with a rich curriculum which allows them to reach or exceed the end of key stage expectations; Our tracking system enables staff to know whether pupils are in line with end of key stage expectations; pinpoints aspects of the curriculum where pupils are below expectations and also recognises exceptional performance. Our assessment process informs planning, teaching and learning for all pupils, reports to parents and, where pupils move to other schools, provides clear information about each pupil's strengths, weaknesses and progress.
Our overarching aim is that we enrich children with a Geography curriculum that excites and motivates our pupils. A curriculum which encourages pupils to become responsible global citizens with a knowledge and understanding of the physical, human and social world around them.  We want children who are prepared and equipped with Geographical skills and knowledge that will enable them to be ready for the curriculum at Key Stage 3 and for life as a responsible, ecologically aware adult in the wider world.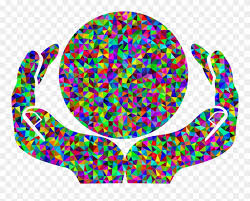 National Curriculum Programmes of Study
A high-quality geography education should inspire in pupils a curiosity and fascination about the world and its people that will remain with them for the rest of their lives. Teaching should equip pupils with knowledge about diverse places, people, resources and natural and human environments, together with a deep understanding of the Earth's key physical and human processes. As pupils progress, their growing knowledge about the world should help them to deepen their understanding of the interaction between physical and human processes, and of the formation and use of landscapes and environments. Geographical knowledge, understanding and skills provide the frameworks and approaches that explain how the Earth's features at different scales are shaped, interconnected and change over time.
Aims
The national curriculum for geography aims to ensure that all pupils:
develop contextual knowledge of the location of globally significant places – both terrestrial and marine – including their defining physical and human characteristics and how these provide a geographical context for understanding the actions of processes
understand the processes that give rise to key physical and human geographical features of the world, how these are interdependent and how they bring about spatial variation and change over time
are competent in the geographical skills needed to:
collect, analyse and communicate with a range of data gathered through experiences of fieldwork that deepen their understanding of geographical processes
interpret a range of sources of geographical information, including maps, diagrams, globes, aerial photographs and Geographical Information Systems (GIS)
communicate geographical information in a variety of ways, including through maps, numerical and quantitative skills and writing at length