Our year 3/4 teachers are Mrs Brady, Mrs Carney and Miss Hamilton.
Our teaching assistants are  Mrs Scarth, Mrs Gaffney, Mrs Hoy-Taylor, Miss Davies and Miss Majoros.
If you have any queries, please do not hesitate to contact a member of our team.
***At the bottom of this page we have sub sections in order of months which give more information about what we have been learning about. Please take a look at the great work we have been doing!***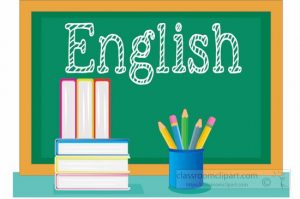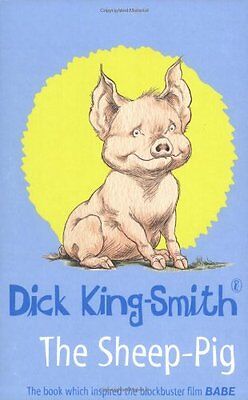 In English, during this Spring term, we will be reading '101 Dalmatians' by Dodie Smith and 'Sheep Pig' by Dick King Smith. We will be using these books to inspire our writing.
We will:
write a range of descriptive paragraphs regarding the characters
use their inference and deduction skills to write about character's reactions regarding certain events in the book.
create non-fiction texts
use persuasive writing skills
create a set of instructions
read and write poetry
create play scripts
Please find a copy of the Year 3/4 statutory spelling list below.

This term our topics in Maths will be:
Place Value,
Addition and Subtraction,
Multiplication and Division,
Geometry,
Measures,
Area and Perimeter,
Fractions,
Statistics,
Position and direction,
Time
By the end of Year 3 children should be fluent with their x3, x4, and x8.
By the end of Year 4, children should be fluent with their x6 and x7.
Our topics for Spring term are 'Sound' and 'Rocks'.
This 'Sound' unit will teach the children about how vibrations cause sounds and how sounds travel, as well as how sounds can change pitch and loudness.  The children will learn about how sounds are made, carrying out demonstrations of vibrations, and completing a sound survey of their school/home. The children will work in a hands-on way to explore pitch, and will use their understanding of how high and low sounds are made to create  their own set of pan pipes. They will have the opportunity to make a string telephone, and will use this to investigate how sounds change over distance  and through different materials. The children will work scientifically and collaboratively to investigate the best material for soundproofing, in the context  of making a music studio quieter. Finally, they will demonstrate their learning from the whole unit by designing and creating their own musical instrument  that will play high, low, loud and quiet sounds. 
In our Rocks topic, children will discover the different types of rocks and how they are formed. Children will compare and group rocks based on  appearance and simple properties. They will learn how fossils are formed and learn about the contribution of Mary Anning to the field of  paleontology. Children will understand how soil is formed and then investigate the permeability of different types of soil.
Spring term will be driven through our Geography topic of Volcanoes. This topic will teach the children about the destructive powers of nature.Through discussion and practical tasks, the children will learn about how and why these natural phenomena occur, and the ways in which they affect people and the environment. We will look at maps and atlases to locate some of the World's most famous volcanoes. The children will learn how volcanoes are formed, what different types of volcanoes exist and what causes them to erupt. We will look at the famous eruption of Mount Vesuvius and use this study to explore how volcanoes can impact on people's lives. We will then look at the pros and cons of living near a volcano.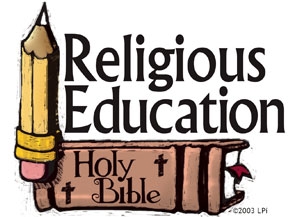 Our topics for Spring term are Journeys, Listening and Sharing and Giving All.
FRENCH
We will cover a range of topics including; Months of the year, Seasons – including Easter, Body and facial parts, Animals and Clothing within French and work on our pronunciation. We will learn to ask respond to questions in French and to follow instructions.
PE will continue when we return to school. We will, hopefully cover dance – linked to  Volcanoes and invasion games. We also encourage daily exercise whilst at home.
Our topics will be:
Dreams and Goals
Healthy Me
PSHE will be taught through a cross curricular approach, covering the following themes: Health and Well Being, Relationships and Living in the Wider World. It will be interwoven into our curriculum. We are also completing stand alone PSHE, mental health and well-being lessons to support the children.
Below is our long term overview.
Click the link to view our Spring newsletter.
During this unprecedented time, we are all learning in new environments. Below, we have listed some useful links to some different websites which you may find useful.
https://www.bbc.co.uk/bitesize/levels/zbr9wmn   BBC BITESIZE
https://www.mymaths.co.uk/      MYMATHS
https://www.purplemash.com/sch/stedwardsts5   PURPLE MASH
https://www.spellingshed.com/en-gb/   SPELLING SHED
https://play.ttrockstars.com/auth/school/student   TIMES TABLE ROCKSTARS
https://www.youtube.com/channel/UCAxW1XT0iEJo0TYlRfn6rYQ   JOE WICKS PE
https://www.youtube.com/channel/UC58aowNEXHHnflR_5YTtP4g   OTI MABUSE DANCE
https://scratch.mit.edu/projects/editor/?tutorial=getStarted     SRATCH
https://www.topmarks.co.uk/maths-games/hit-the-button   HIT THE BUTTON