Our year 3/4 teachers are Mrs Brady, Mrs Carney and Miss Mullen.
Our teaching assistants are  Mrs Scarth, Mrs Gaffney and Mrs Hoy-Taylor,
Admin details
Water bottles are welcomed in school and children are encouraged to refill them as necessary. As the weather gets warmer we encourage you to send your child with a sun hat and apply sun cream as necessary before they come to school.
Reading books will be changed on a Monday, Wednesday and Friday and we encourage nightly reading with an adult whenever possible.
Homework will be issued each Friday to be returned the following Friday, including spellings.
Please have a full outdoor PE kit available as we will be utilising outdoor space whenever possible this term.
PE will be Tuesday & Thursday.
If you have any queries, please do not hesitate to contact a member of our team.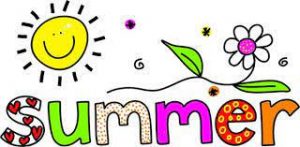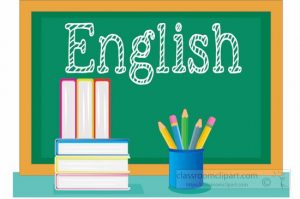 Our reading this term will be driver by two books: The Girl Who Stone an Elephant and Varjak Paw.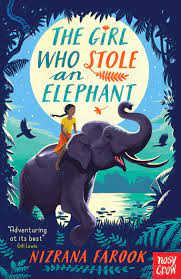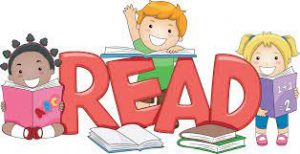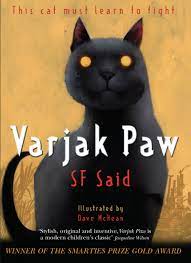 The Girl Who Stole an Elephant is about Chaya is a young girl living in the Sri Lankan village of Nirissa. She is driven by a deep sense of fairness and the desire to help the most needy who live around her. Her light-fingered habits find her causing havoc, following the theft of the Queen's jewels. After her best friend is arrested, she pledges to help him escape and does so in the most dramatic of fashions – on the back of an elephant. Having escaped General Siri and the King's guards, Chaya and her friends resolve to return to the village to overthrow the King and restore a fairer and kinder way of life to the community.
Varjak Paw focuses on the adventures of Varjak Paw, a pampered pet cat. He has always been the outcast of his family due to his amber eyes. Having spent all his life in an old house, he is forced to venture beyond the garden wall to save his family from the mysterious gentleman and his two evil cats. Before leaving, his grandfather tells him about the Way – a secret martial art for cats. He then sets out into the world and learns to survive in a city full of gangland cats, dangerous dogs and mysterious vanishings. With help from his mystical ancestor, Jalal, he learns the Way. This helps him overcome many challenges. But will it help him when he discovers the awful secret behind the vanishings?
We will continue to develop our spelling and grammar knowledge.
Please find a copy of the Year 3/4 statutory spelling list below.


This term our topics in Maths will be:
Summer term 1
Decimals: To be able identify and count in tenths.  To recognise tenths as a decimal. To compare and measure mass and capacity.  To add and subtract mass and capacity. To identify tenths and hundredths as a decimal using a number line and place value grid. To divide 1 or 2-digits by 10 and 100.
Money: To recognise and convert pounds and pence. To order and estimate money. To subtract and add money to be able to give change.
Time: To understand years, months and hours. To be able to tell the time in a.m. and p.m. using a 24- hour clock. To recognise start and end times to be able to find and compare the duration. To understand hours, minutes, seconds, years, months weeks and days. To understand analogue to digital – 12 hour and 24 hour
Summer term 2
Statistics: To interpret charts and line graphs.
Properties of Shape: To understand turns and angles
To understand right angles in shapes. To compare angles. To draw accurately. To understand the vocabulary: horizontal, vertical, parallel and perpendicular. To have an understanding of 2-D shapes and to construct 3-D shapes
Position and Direction: To identify, compare and order angles. To have an understanding of triangles and quadrilaterals. To be able to draw shapes and transition them on a grid. To understand lines of symmetry.
Click here for some interactive learning games.
By the end of Year 3 children should be fluent with their x2, x3, x4, x5, x6  x8 and x10
By the end of Year 4, children should be fluent with all their multiplication tables up to 12 x 12
Please note Year 4 children will be completing the Statutory Multiplication Test in Summer Term.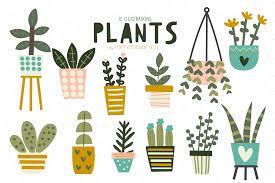 In this unit, pupils will look more closely at flowering plants, their features and the functions of their features. They will look at specific species including hydrangea and cacti and there is scope for including flowering plants that grow in the local area if relevant. Pupils will learn that the scientific study of plants is called botany and that what we understand about plants comes from contributions from many botanists over the years.
Follow this link for home learning activities.
https://www.bbc.co.uk/bitesize/topics/zy66fg8

This term's History topic is Law and Power.
This unit focuses on the power struggle between the monarchy, church and the people during the Middle Ages. Throughout this unit, the children will analyse some of the significant changes that took place during this period which helped pave the way for a fairer and more democratic Great Britain, such as Henry IIs legal reforms, the sealing of the Magna Carta, and Simon de Montfort's Parliament. 
In our Summer Term 1 topic, children will study countries in Western Europe. Alongside building knowledge of locations in Western Europe, children will begin to understand the concept of trade as an exchange of goods. They will look at different goods produced in Western European countries and will learn that countries buy and sell a wide range of produce including food, technologies and medicines. Children will be taught about the climate in Western Europe, specifically in Germany. They will begin to understand that climate relates to the vegetation of a region and the crops a country can grow are determined largely by its climate.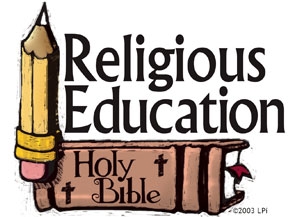 Topic's this term.
New Life
Building Bridge's
God's People

FRENCH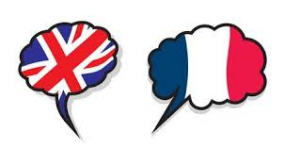 We will cover a range of topics including; members of the Family, storytelling, hobbies, leisure activities and weather
We continue to give and receive instructions in French and say our daily prayers in French too.

Our PE topics this term will include:
Cricket
Tri Golf
Athletics

Our topics will be:
Relationships
Changing Me
PSHE will be taught through a cross curricular approach, covering the following themes: Health and Well Being, Relationships and Living in the Wider World. It will be interwoven into our curriculum. We are also completing stand alone PSHE, mental health and well-being lessons to support the children.
Spiritual, Moral, Social and Cultural (SMSC) development is also taught throughout our curriculum. 

Click the link to view our Autumn 21 newsletter.
Spring 2022 Newsletter
Summer 2022 Newsletter
file:///L:/Whole%20School%20Information/newsletters/NEWSLETTERS/y34%20Newsletters/y34%20Summer%202022%20newsletter.pdf